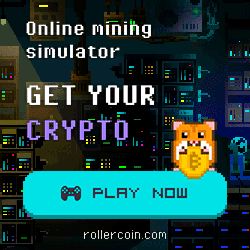 Create your own mining empire in this game and mine real BTC, ETH, Doge or in game currency. Start with your basic computer and mine your way to a crypto emipire! Play mini games to add to your hash rate or pay to upgrade faster.
Sign Up Bonus Info/Codes and Exclusive Promotions
Unfortunately Platform owner does not offer any sign up bonus at this time. Join Vitalcryptocoin.com to be notified of any changes!